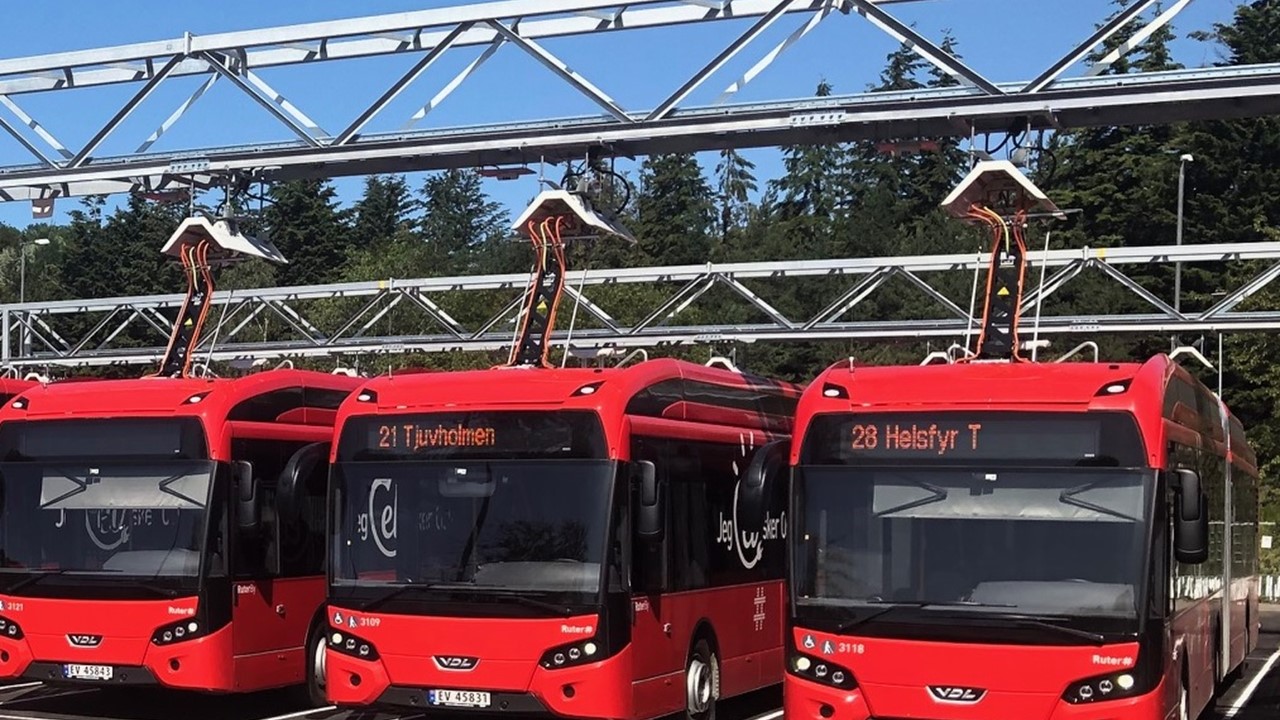 Unibuss Choses Rytec for an Electric Bus Project in Oslo
As part of the green shift in Oslo, new electric buses from Unibuss shall serve central Oslo and on to Østensjø (SE suburb of Oslo). Unibuss chose Rytec for key roles in the electric bus project.
Rytec has been involved from the start of the project, May 2018. During project start-up, the focus was on finding the best suppliers for buses and charging infrastructure, which ended up being VDL and Heliox respectively. In total, 30 buses and charging stations have been delivered at Alnabru as well as 10 buses and chargers at Klemetsrud. The interface technology is slightly different at the two stations, at Alnabru the pantographs are mounted on the bus itself, while at Klemetsrud the pantographs are mounted on the charging infrastructure.
The project is nearing completion and Unibuss operations are now in the process of formally taking over which is planned for early September. Rytec will help ensure the transition from procurement and implementations into operations goes smoothly.
This electric bus project is just part of the greater green shift happening in Oslo, and this is also an example of why Oslo has been named the 'European Green Capital – 2019' by the European Commission.
Rytec's involvement included:
Tor Egil Sæve - Project Manager,
Camilla Olden - Financial Controller, and
Odd Eirik Hardem - Project Administrator and Risk Manager.
Rytec are proud to be a part of this Unibuss project, and we look forward to being part of similar projects in the future.
Read more about Unibuss Group on their web pages.