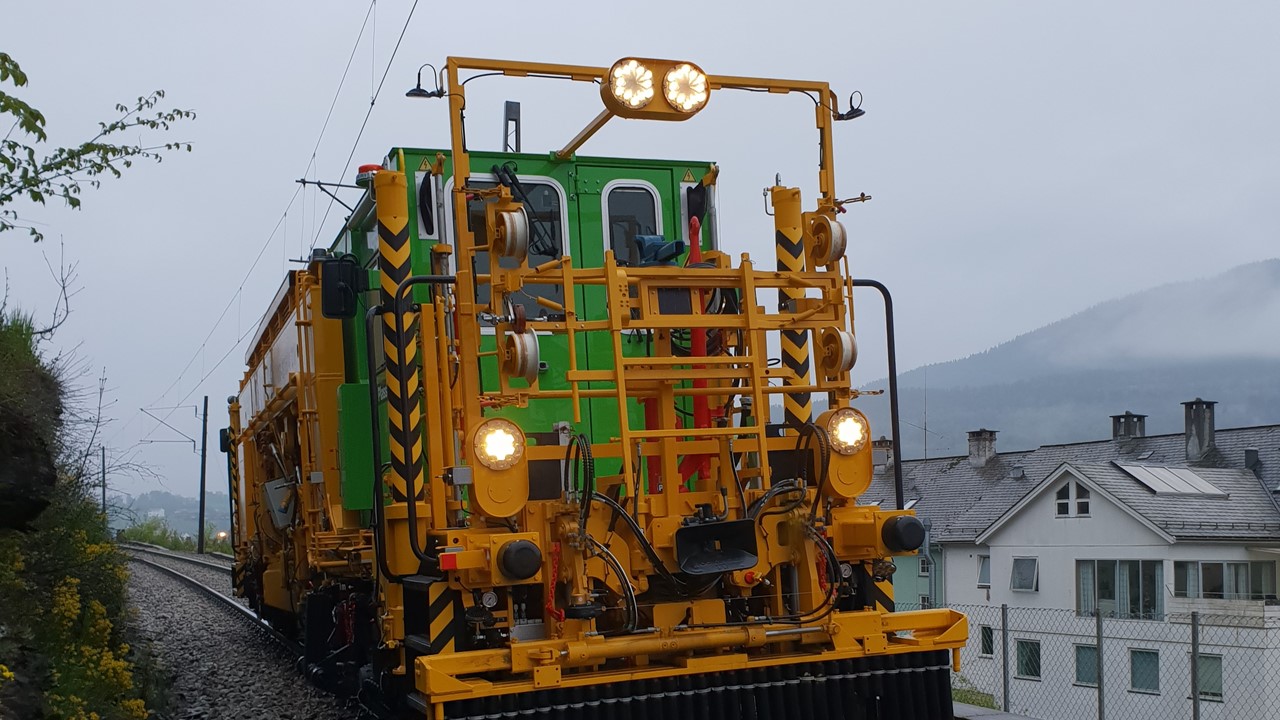 Thermal Brake Tests on The Bergen Line
Rytec performed brake tests on Baneservice AS' new Plasser & Theurer 08-275/4ZW 'Trailer Packer' on the Bergen Line.
During week 19, Odd Eirik Hardem from Rytec conducted a series of thermal brake tests on Baneservice AS' new 'Trailer Packer' to check the vehicle's braking system thermal capacity. The thermal brake tests are one of the specific Norwegian national requirements for all rail vehicles.  
The tests were carried out on the Bergen Line, in the early hours of Friday 10th May when the track was clear of all other trains. More specifically, the tests are performed by monitoring the temperature of the braking components with the highest levels of thermal stress, and this was monitored using an infrared camera. Temperature measurements are taken after two emergency brake applications from the maximum vehicle speed, and a second test simulates an increasing thermal load by partial application of the brakes, maintaining a constant speed, with two subsequent stops.
Rytec are able to support our clients with a one-stop shop for thermal brake tests. We can make the test specifications, provide test leaders to manage the tests, and provide a final report for eventual approval by the Authority. We can also assist our clients in obtaining authorisation for testing, arrange an operator to tow the vehicle to and from the test location, and potentially offer test vehicle driver.
The 'Trailer Packer' tests were successful, and the vehicle is now one step closer to full authorization in Norway.
Read more about Baneservice on their website