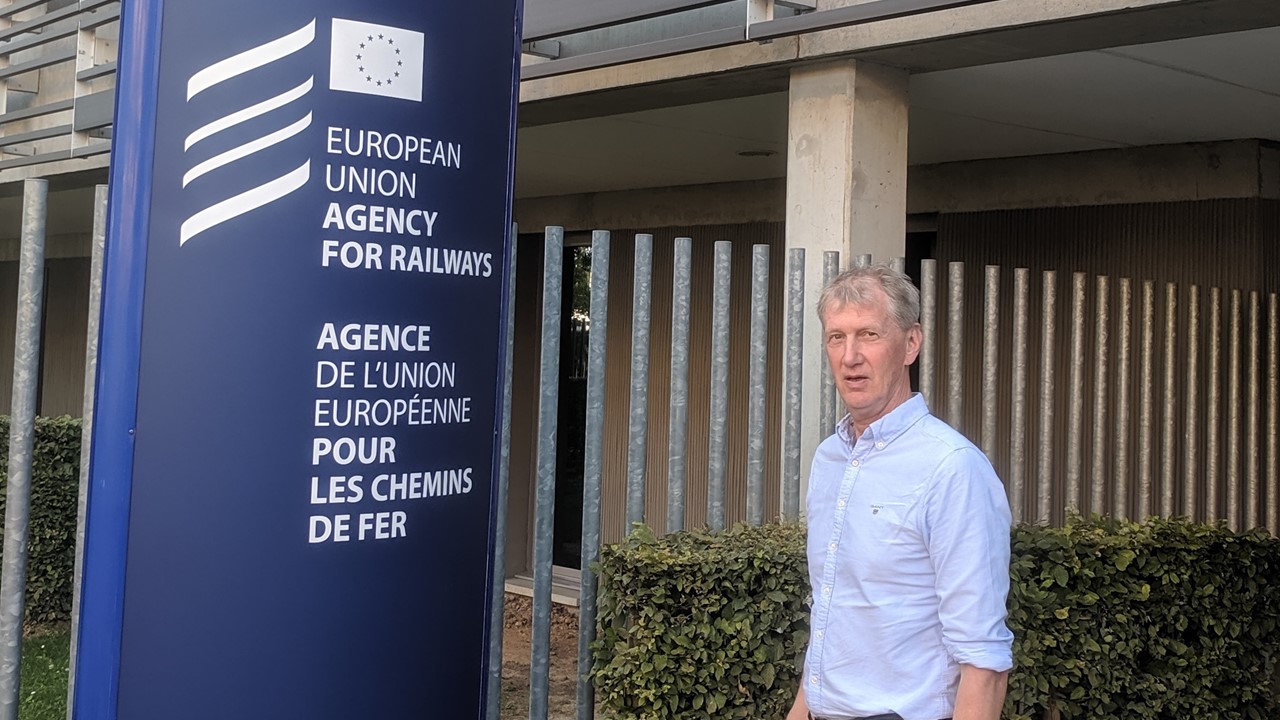 Rytec Attends ERA Training Seminar on "One-Stop Shop"
In connection with changes due to Railway Package 4, representatives from Rytec attended a seminar at ERA.
The players on the national rail network in Norway must adhere to new rules and application processes in 2020 when Norway is to join the fourth railway package.
Applications for safety certificates and vehicles will then be sent through the "One-Stop Shop" (OSS) portal.
The European Railway Agency (ERA) has conducted courses for applicants who want to use the "One-Stop Shop" for permit applications and follow-up of submitted applications.
Rytec AS represented by Jarle Johansen and Cody Wardensky participated on June 24 and 25, 2019 at the ERA seminar at ERA's headquarters in Valenciennes, France.
"We now have a detailed understanding of how the" One-Stop Shop "process works for vehicle approvals," says Cody Warensky. Rytec now knows the difference between today's processes and the processes being implemented by ERA.
"Rytec can thus help customers prepare for the changes and we can help them with vehicle applications when Railway Package 4 comes into effect," Cody continues.
"Yes, be aware the changes take effect in June next year," Jarle Johansen adds.
More about "One-Stop Shop" on ERA's website.