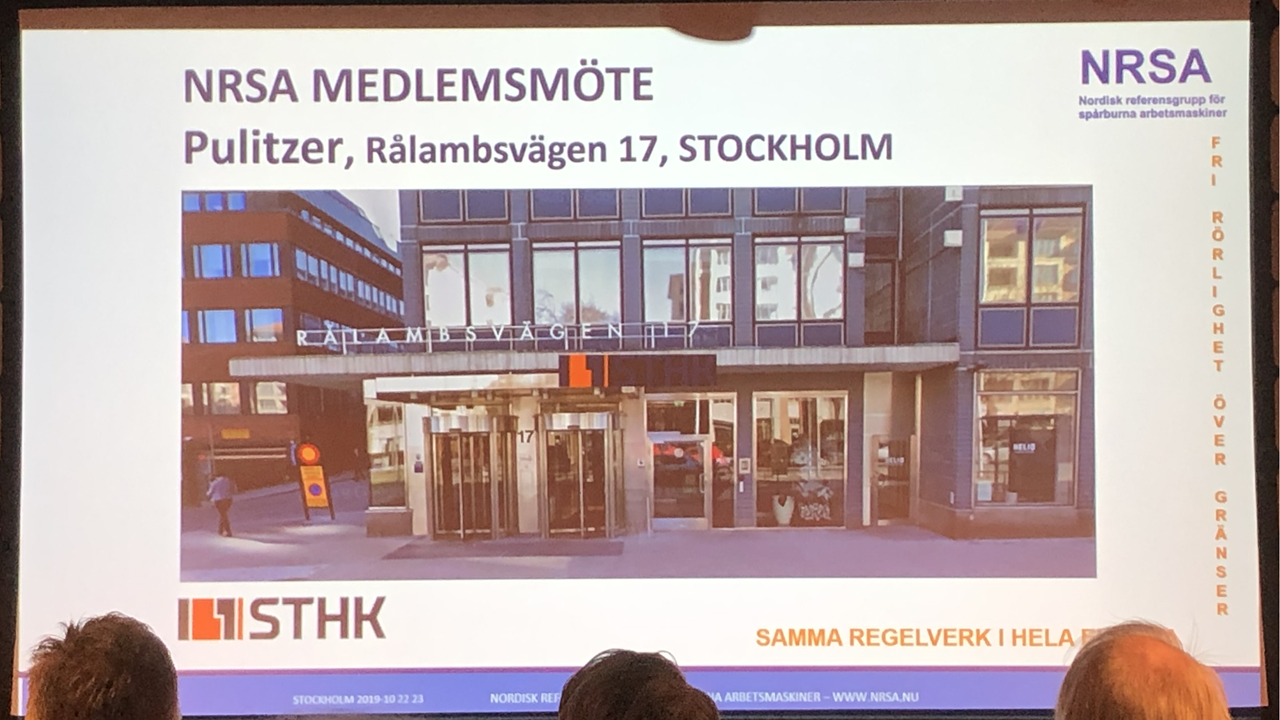 Rytec at NRSA member meeting in Stockholm 22 and 23 October 2019.
As known, Rytec works closely with both manufacturers and users of working machines for the rail sector. 
It is always nice and helpful to meet the partners in connection with the regular member meetings of the NSRA group. The purpose of the association is to promote the financial interests of its members by promoting more efficient development, production and use and maintenance of track-based work machines, which are used in the construction and maintenance of railway infrastructure.
The agenda this time included information from the Swedish Transport Agency (Transportstyrelsen) about the forthcoming Approval Regulation and NTR (National Technical Rules), as well as demonstration of ERA's One Stop Shop (OSS) solution.
Sven-Håkan Nilsson and Torbjörn Sagner from the Swedish Transport Administration (Trafikverket) informed about the status of the ERTMS program in Sweden, and Stockholmkonsulterna (STHK) had some interesting considerations related to installations of ETCS in "yellow machines".
All in all, a nice gathering that also included shared dinner with our Nordic friends.
Read more about NRSA at their homepage.