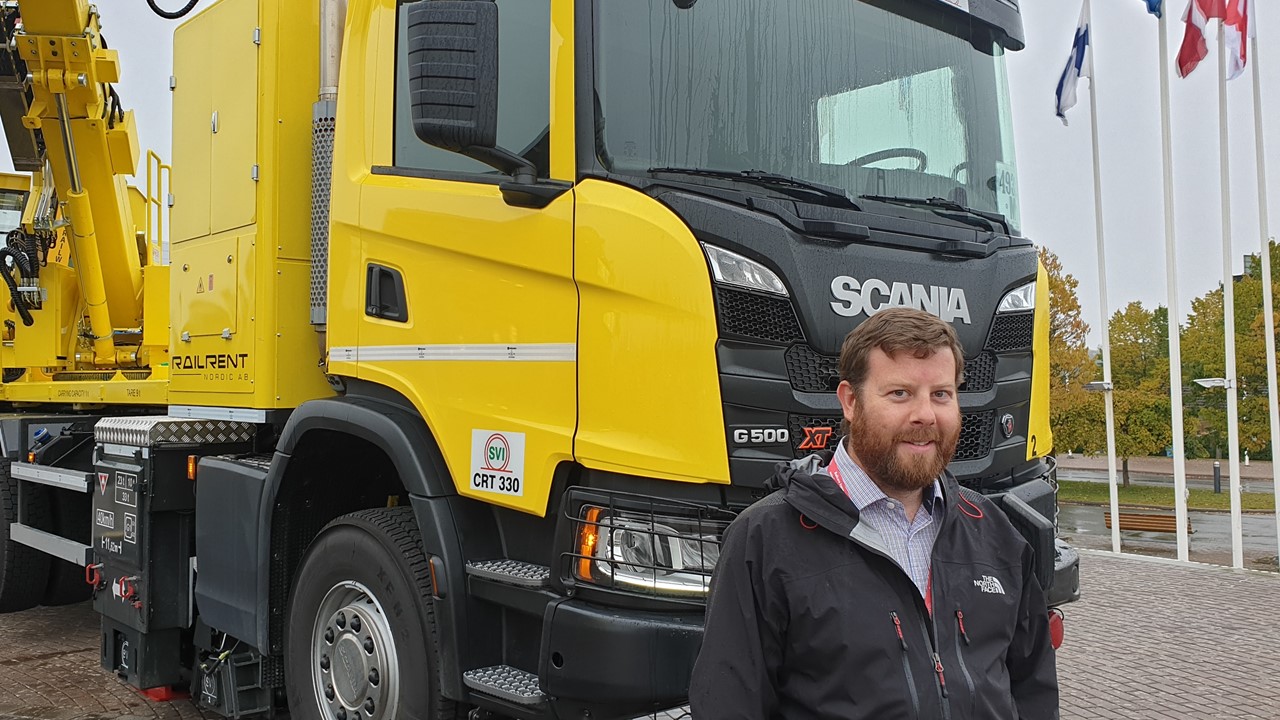 Rytec at Nordic Rail in Jönköping October 8. and 9.
Elmia Nordic Rail is the largest railway fair in the Nordic countries and the only one dedicated solely to the industry.
Rytec has several customers in the Nordic region. That is why we visited the fair in Jönköping in Sweden on October 8. and 9. With its 260 exhibitors and 4283 daily visits (figures from Elmia Nordic Rail), it is important for Rytec to be present at the fair in order to make new contacts, meet acquaintances, get updated on developments and trends in the industry.
The focus of Rytec this time was to talk to suppliers of work machines and equipment that need permits to be used on the rail network. Many people know us from before, but we also made new contacts. On the evening of October 8, Nordic Re-Finance AB invited to tapas and mingling among industry colleagues.
It was also great to see that the vehicles from Railrent "Two way multi", which was on display at the entrance to the fair and which Cody Wardensky has helped to get approved for use on the railway network, received a lot of attention.
From Rytec Cody Wardensky and Bjarte Christoffersen participated.