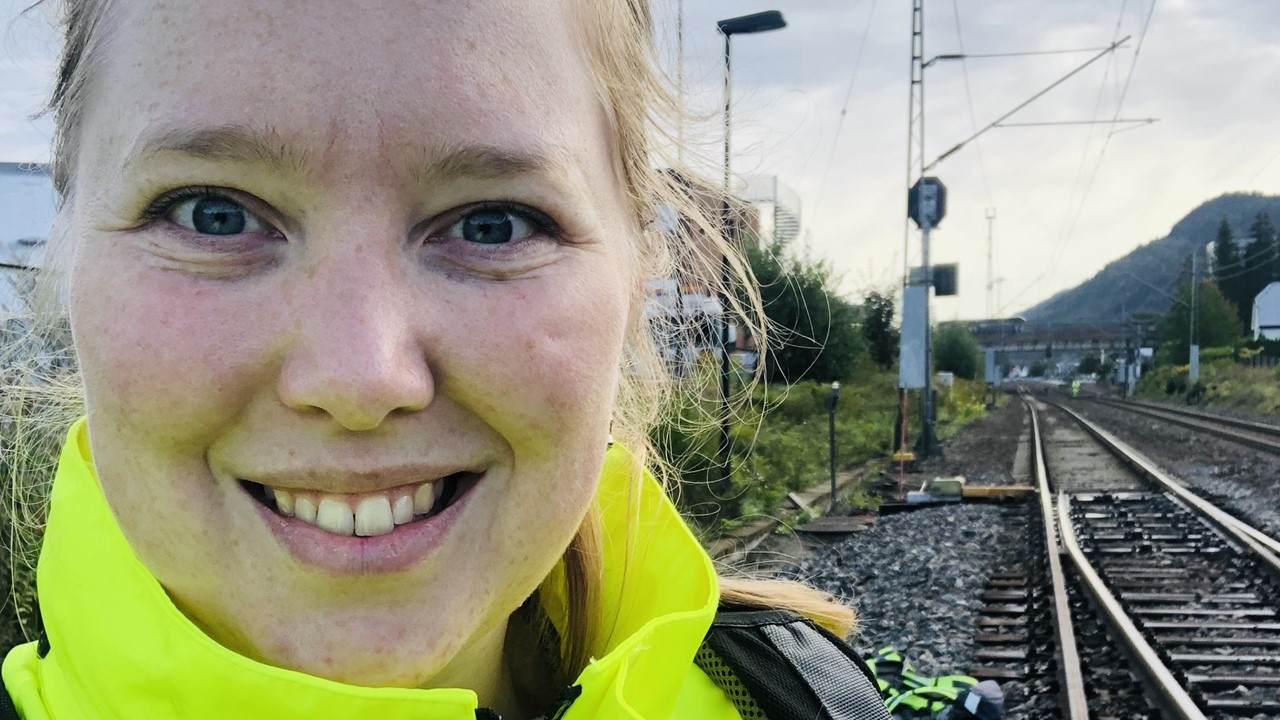 RAMS advisor in Bane NOR's ERTMS program
Bane NOR is working through the ERTMS program to implement a new digital signal system on the entire Norwegian rail network. Rytec is taking part as RAMS advisor.
Bane NOR's project is regarded as Norway's largest digitization project and will have a major impact on the entire Norwegian railway sector in the time to come.
In July, Evy Heimvik started as RAMS advisor in the ERTMS program.
Evy is organizing under the sub-project "Line Specific Engineering" where they work on designing ERTMS for each specific section of the Norwegian railway network, also known as solution for specific application (SA). Among other things, she works with parts of the stretch of the Drammen line, Vestfoldsbanen and Østfoldbanen's western line.
As RAMS advisor in Bane NOR, Evy is carrying out activities in accordance with the RAMS standards. The project is now at the detailed planning level in Bane NOR's study, planning and building process (the UPB process). At this stage in the process, RAMS phases 2 and 3 are mainly used.
Examples of tasks performed are arranging and conducting RAMS analysis meetings with resources holding important expertise from operations, maintenance and traffic. In this way, the project can identify operational hazards and problem areas at an early stage, which can contribute to delay, as well as related measures to deal with the various hazards and conditions that emerge from the analysis.
The RAMS work will result in input to the design to ensure that the system meets safety and uptime requirements. Subsequently, the projected solution will be delivered as a basis for ordering to Simens, which is one of the suppliers of the new signal system in Norway.
The ERTMS program is focused on commissioning the first section equipped with ERTMS in the autumn of 2022. To achieve this goal, over 200 skilled project workers are working on the implementation of ERTMS. Evy finds it very exciting to be part of the project and looks forward to the continuation. She hopes she can help the new signal system reach its targets set for security and RAM, enabling commissioning as scheduled. 
Read about the ERTMS project on Bane NORs homepage