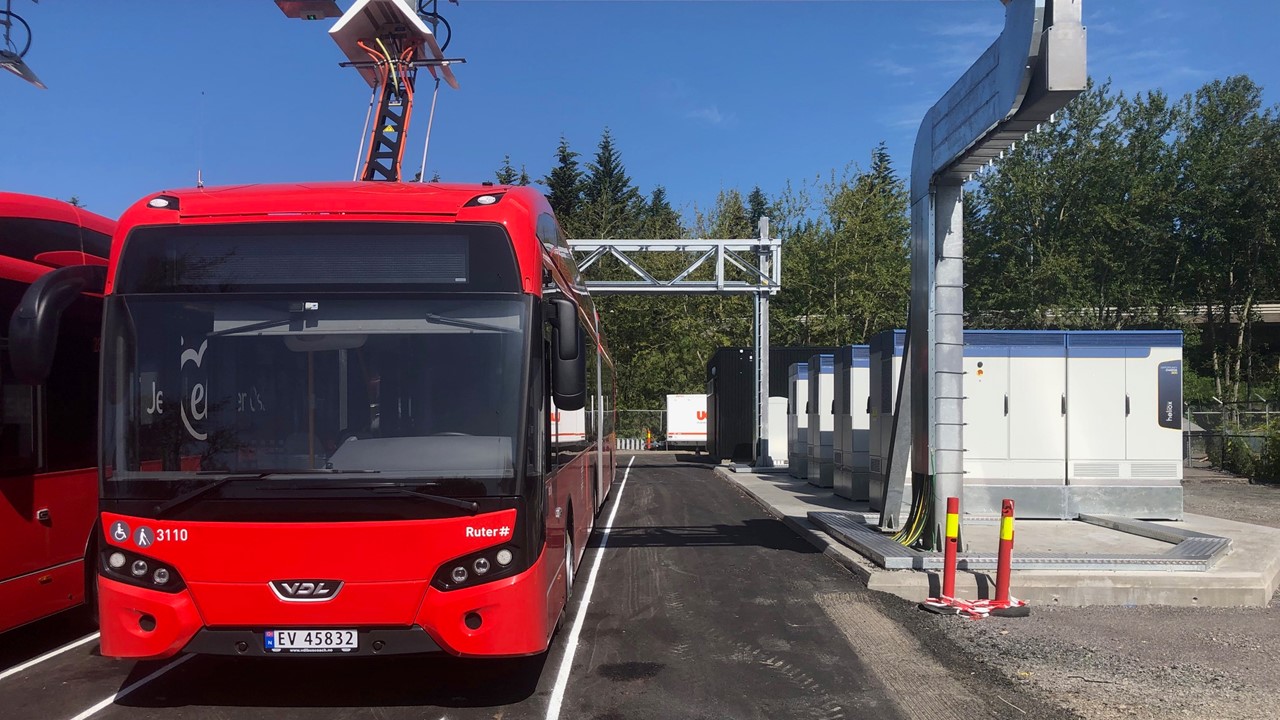 New electric buses and charging stations for Unibuss
Rytec is the project manager for Unibuss' project to procure and operate 70 number new fully electric buses in Oslo.
Rytec is responsible for managing the entire project including bus procurement, contracts, charging infrastructure installation and taking the vehicles into service.
Unibuss is currently taking over the new charging infrastructure at both Alnabru and Klemetsrud depots. Thirty chargers have been installed at Alnabru to supply the buses with charging current via pantographs mounted on the buses. Some of the chargers are at 300kW (fast charge), while others are at 50kW (slow charge). Ten number 50kW cable chargers are also installed at Klemetsrud for night charging.
During the daytime the electric buses that operate on the Østensjø contract are charged at Mortensrud Metro Station where additional charging stations have been installed with inverted pantograph charging configuration (pantograph installed on the charging station and not on the bus). The forty electric buses (30 articulated and 10 rigid) are supplied by Dutch VDL Bus & Coach. The buses are also the first to use the new TaaS (Transport as a Service) information system, based on the new European standard for Public Transport Information Technology.
Rytec would like to congratulate Unibuss and Ruter on the new environmentally friendly buses, and we are proud to have assisted the project with both project management and project administration.
Read what KlimaOslo.no wrote about Oslo's new fully electric buses in May 2019.