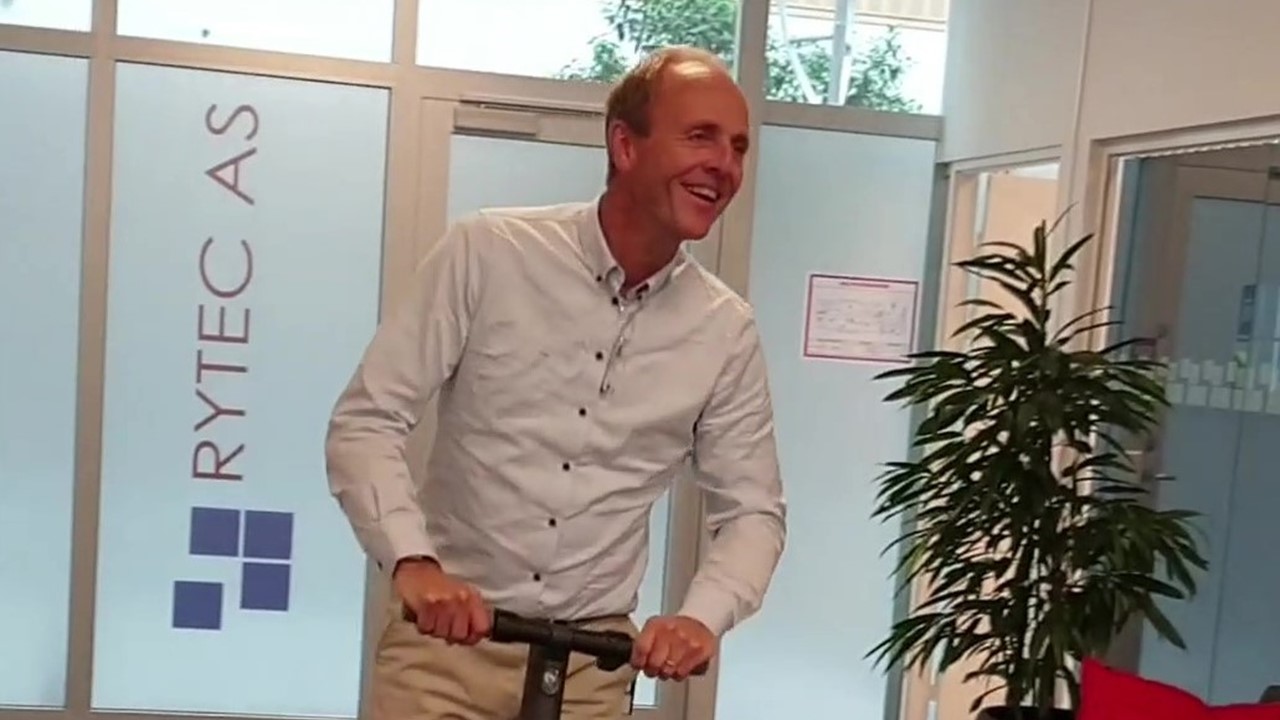 MD Tries an Electric Scooter
Electric scooter helps Rytec's managing director - Tor Egil Sæve - to accomplish the days tasks.
Tor Egil Sæve's days are busy at Rytec. Fortunately, a lot is happening in the passenger transport industry, and the electric scooter is one of the latest entrants. Tor Egil has the ever-stressful task of balancing the role of Rytec's managing director and his roles as project manager for several of Rytec's projects.
"There is a lot of running between meetings and there is often little time before the next meeting," says Tor Egil.
Note the electric scooter's electric motor makes no pollution and can also be used indoors as a standard scooter where motorised equipment is not allowed.  All of which gives Tor Egil, the extra minutes he needs between hectic customer meetings and internal tasks. "This is cool," says an excited Tor Egil as he hurries to the next meeting.
Drive safe, look out for others, and good luck with your next meeting Tor Egil!