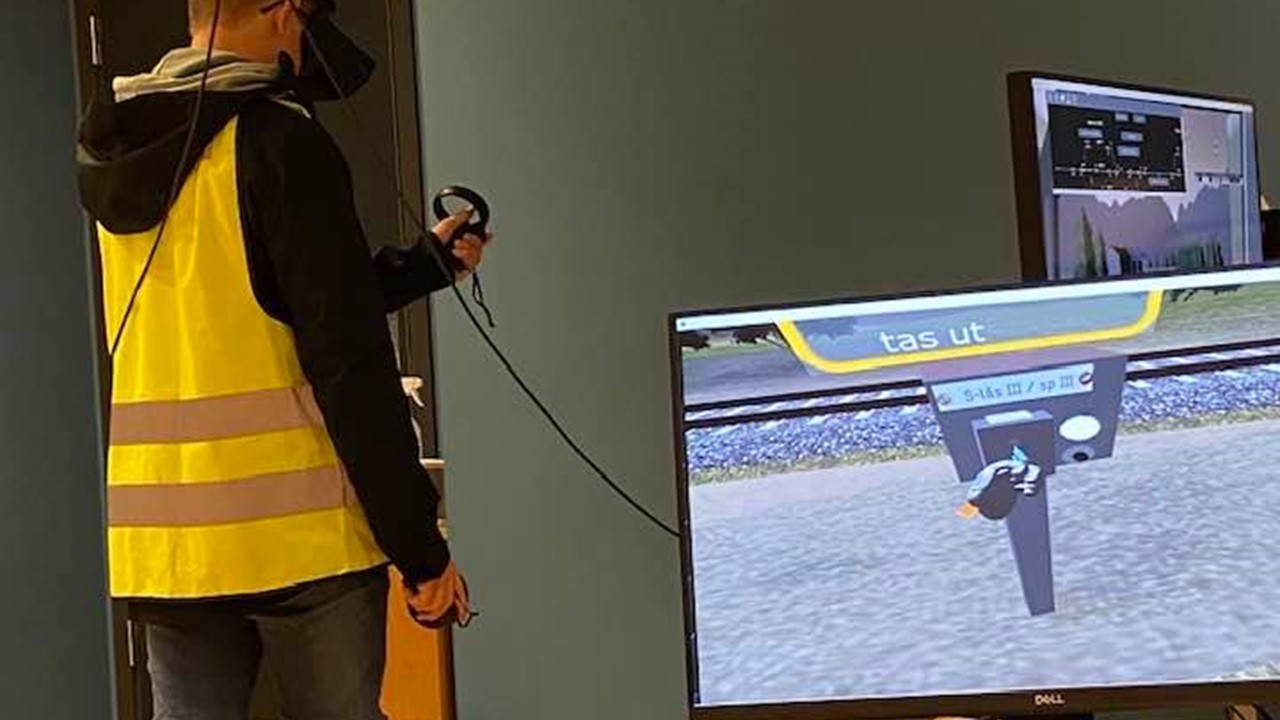 Nichlas at "Dream Week" at Rytec AS Competence Center
This autumn, we at Rytec AS Competence Center had a visit from a great school student on placement during his work week. Nichlas has a great desire to become a locomotive driver, and this autumn took his first step in that direction. Throughout the work week, Kate Helen Fornstedt, who is the leader of Rytec AS Competence Center, has given him an "dream week" out of the ordinary.
During the working week, Nichlas had a great experience on the Solør line. Here he met our drivers in the project with track reconstruction. Here he was well taken care of by, among others, Bjørn Østenengen who taught him about construction site - railway and maintenance work. Torgeir was very helpful in letting them be present and experiencing this up close. He also got to learn about and try out our virtual and practical training methods during his work week. Nichlas is an incredibly committed and reflective young man, and who himself says he is very grateful for all the knowledge he has gained so far about route choices, requirements and about the profession as a locomotive driver. We at Rytec AS Kompetansesenter thank good colleagues and partners for all the kindness and commitment in connection with Nichlas' "dream trip" this week. The pictures of Nichlas' week refer to a broad and unique experience for a young, future train driver.