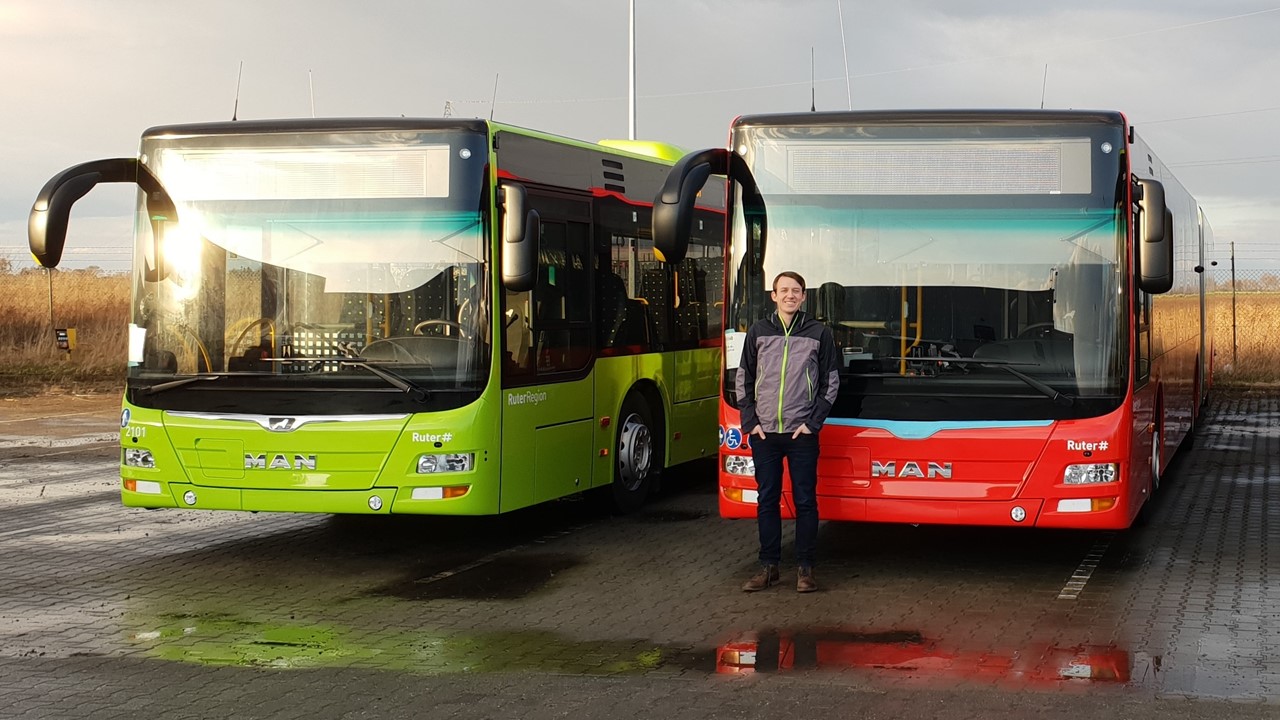 Brand new buses from Unibuss delivered to bærum
It is over a year since Rytec AS joined the project that we have chosen to call "Start-up Western Region". Last year, Unibuss AS won two driving contracts for scheduled buses in Bærum and asked us at Rytec if we could help with the preparations.
Project goals
The project's goal has been to procure 150 buses, set up charging infrastructure for electric buses, take over the operation of three large bus facilities (Furubakken, Lommedalen and Skui), transfer and recruit approx. 400 bus drivers and carry out a training program for all new employees. All this by June 28, 2020.
Project management
Odd Eirik Hardem has had the role of project manager and has, among other things, had the task of following up progress, organize status meetings, reporting to the client (Ruter) and reporting internally in Unibuss. Rytec's general manager Tor Egil Sæve also visited the project for a period as acting sub-project manager for the operational part of the project.
Factory delivery
For the project, 127 new buses from German MAN that run on environmentally friendly biodiesel (HVO) and 23 electric buses from the electric bus giant BYD have been delivered. Rytec AS has a lot of technical expertise and could therefore assist with the production of test protocols and the performance of the tests at the factories in China and Poland.
Odd Eirik is very grateful that he got to be with the project. He had shown his skills as a project manager and that he could use his technical background. Although he is very happy with the result and is particularly proud of how he and the project team was able to adapt during the pandemic.
"When we were told that borders and factories around the world were going to close indefinitely, we had to act fast. In order to be ready for start-up, we had to change the entire training program and we had to gain control over material deliveries from China, Poland and Italy, among others. We adapted the training program quickly, and in collaboration with our suppliers, we were able to produce revised delivery plans that, with a little creative thinking, worked for both parties. I am very impressed with how adaptable, solution-oriented and hard-working the people in Unibuss are ", says Odd Eirik.

Furthermore, all of us at Rytec AS wish Unibuss good luck with the operation in the coming years.