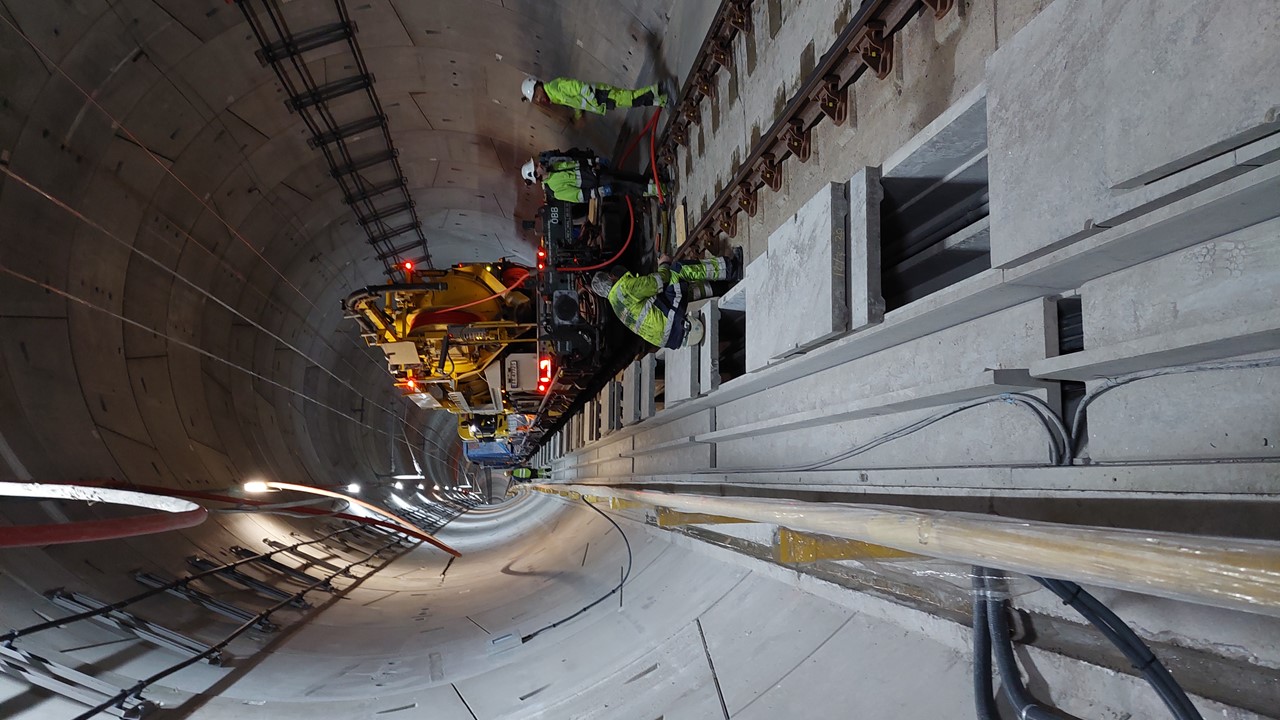 Driver assignment in the Blix tunnel
The new year, 2022, starts well, and the assignments continue to reach us at Rytec AS and Rytec AS Competence Center.
Locomotive driver Bjørn Østenengen has, on behalf of Grenland Rail, performed driver services in the Blix tunnel on the Follo line. For the purpose of the work, Grenland Rail`s wagons have been specially designed for the assignment. The Blix tunnel is 22 km long, and floats with a depth of between 22 m down to 421 meters below ground level. A successful mix of European labor with Spaniards, Italians, and signalers from Grenland Rail, who side by side with Bjørn have made sure to flush and clean all drainage inside the tunnel.