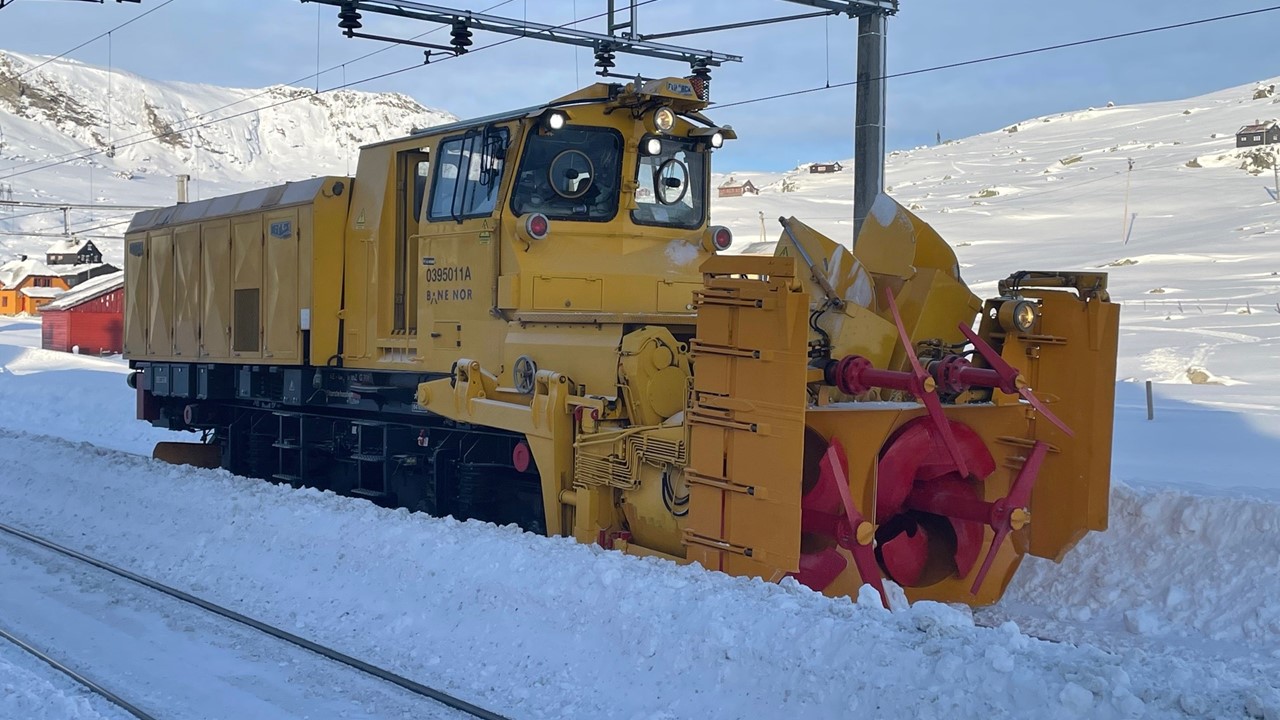 Bjørn Jarle on assignment Spordrift Voss
Recently, our dear colleague, Bjørn Jarle, has been on assignment for Spordrift Voss. 
He has spent time on the Bergen railway between Myrdal and Geilo, where snow removal and ice chopping in tunnels have been on the work schedule. Bjørn Jarle has had a great time with two great work machines, both LTR-17 and Beilhack on his assignment, and is a brilliantly satisfied train driver!