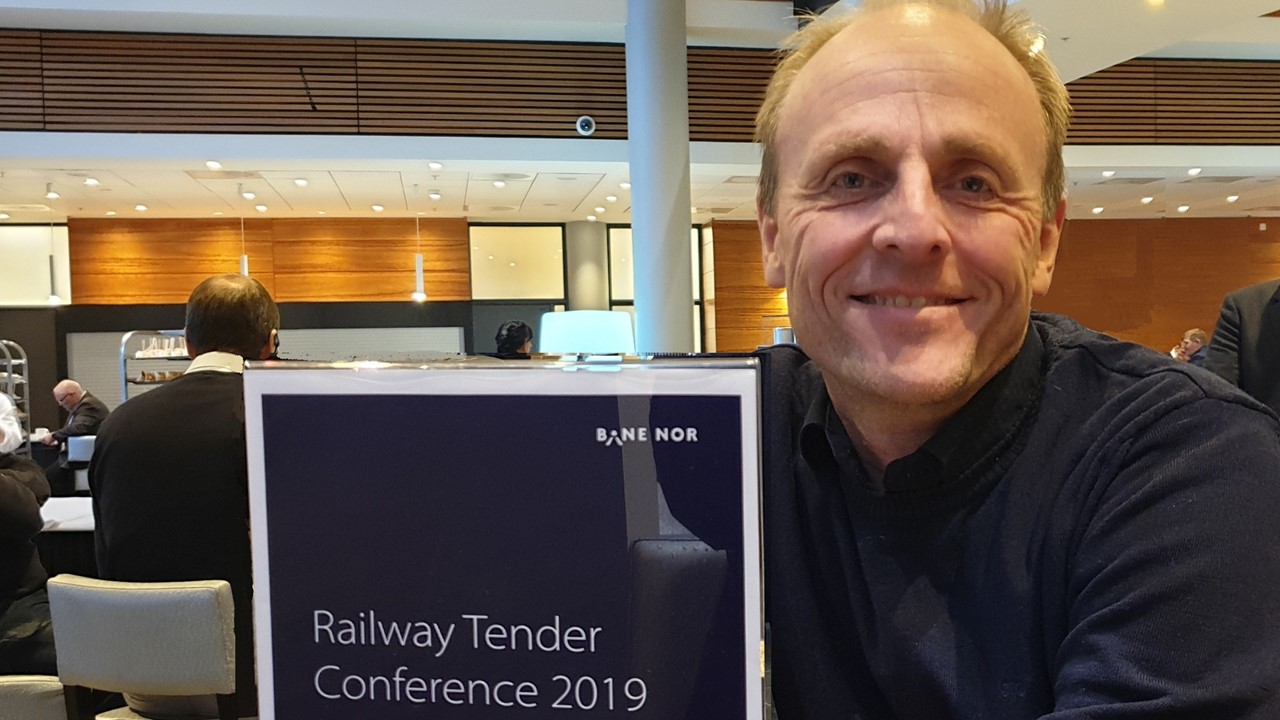 Bane NOR railway tender conference 2019
On Wednesday, November 27, Bane NOR invited suppliers and partners to railway tender conference to present their plans with a focus on railway technology.
The conference was opened by Torild Lid Uribarri, Executive Vice President, Communications and Community Contact. Subsequently, Bane NOR's strategy and upcoming work were presented by Executive Vice President Infrastructure Vibeke Årnes and Acting Executive Vice President Development Stine Ilebrekke Undrum.
The purpose of the conference was to provide Bane NOR's suppliers with detailed information on Bane NOR's projects. The suppliers and partners also had the opportunity to talk to those working on the upcoming projects in the field of railway technology.
Bane NOR clearly stated if that they should be able to reduce CO2 emissions and reduce the number of injuries further they need help from the suppliers. We gained insight into the ERTMS project, which is one of the largest digitalisation projects in Norway, and plans for the Intercity projects that will significantly reduce travel time between cities in Eastern Norway, partly because the lines being built will be built for speeds up to 250 km / h.
Rytec AS participated on the supplier day at Lillestrøm with general manager of Rytec Tor Egil Sæve and senior consultant Bjarte Christoffersen.
Read about the tender conference on Bane NOR homepage